Commitment Ceremonies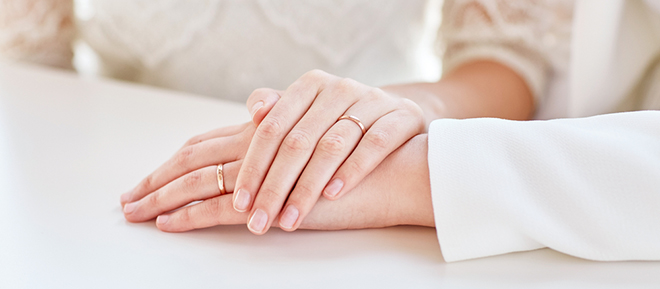 The format for a commitment ceremony is similar to a wedding ceremony without the legal wording. Unfortunately, a commitment ceremony is not recognised as a wedding and this must be made clear by your Celebrant.
This is a perfect ceremony for same sex couples seeking to affirm their commitment to one another in partnership through life. Until same sex marriage becomes legal within Australia, this is a step closer to telling the world of your commitment to each other.
If there are children involved in the relationship, you may wish to declare your love for each other and is a lovely way of uniting your two families together by involving them in the ceremony. You may include readings, music, exchange Vows and Rings, but the word Marriage will never be mentioned within the ceremony itself, at any stage.
There are many romantic and thoughtful ways to make your commitment ceremony symbolic by performing Sand Unity Ceremonies, Candle Unity Ceremonies or dedicating a special song to each other. The list is endless and can make for a very memorable occasion for all who attend.